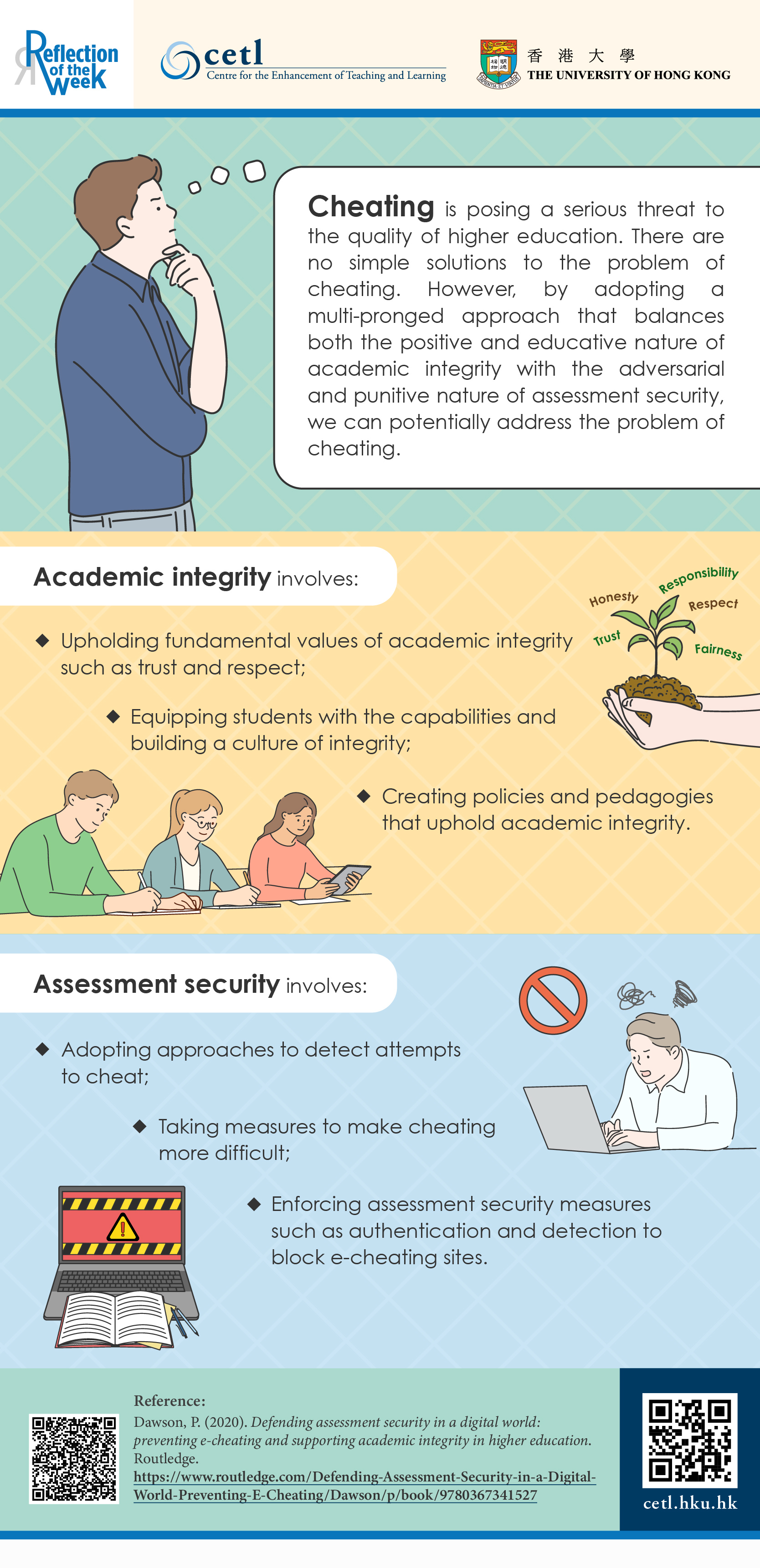 Cheating is posing a serious threat to the quality of higher education. There are no simple solutions to the problem of cheating. By adopting a multi-pronged approach that balances both the positive and educative nature of academic integrity with the adversarial and punitive nature of assessment security, we can potentially address the problem of cheating.
Academic integrity
involves:
Upholding fundamental values of academic integrity such as trust, and respect;
Equipping students with the capabilities and building a culture of integrity;
Creating policies, and pedagogies that uphold academic integrity.
Assessment security involves:
Adopting approaches to detect attempts to cheat;
Taking measures to make cheating more difficult;
Enforcing assessment security measures such as authentication and detection to block e-cheating sites.
Reference: