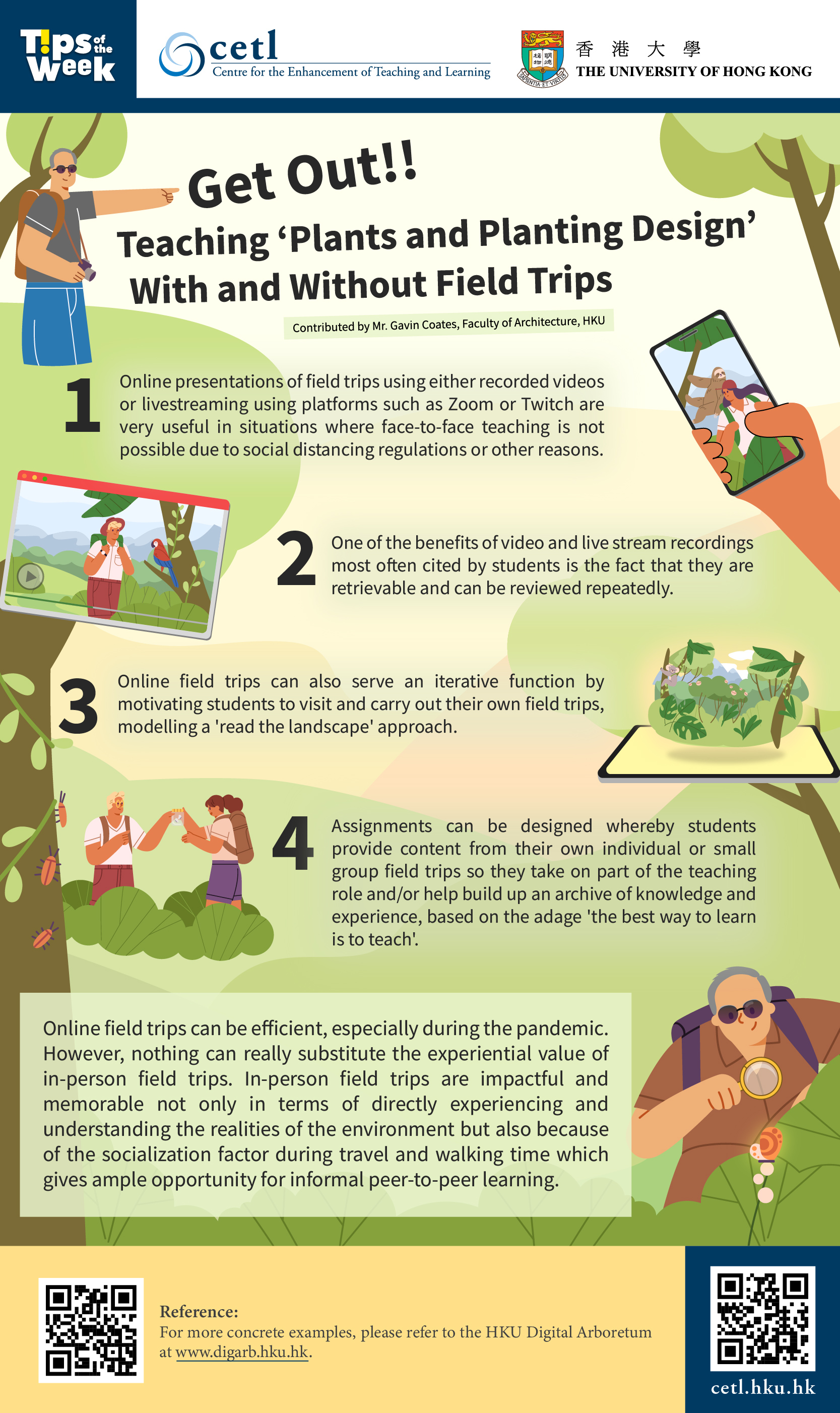 Contributed by Mr. Gavin Coates, Faculty of Architecture, HKU
Online presentations of field trips using either recorded videos or livestreaming using platforms such as Zoom or Twitch are very useful in situations where face-to-face teaching is not possible due to social distancing regulations or other reasons.
One of the benefits of video and live stream recordings most often cited by students is the fact that they are retrievable and can be reviewed repeatedly.
Online field trips can also serve an iterative function by motivating students to visit and carry out their own field trips, modelling a 'read the landscape' approach.
Assignments can be designed whereby students provide content from their own individual or small group field trips so they take on part of the teaching role and/or help build up an archive of knowledge and experience, based on the adage 'the best way to learn is to teach'.
Online field trips can be efficient, especially during the pandemic. However, nothing can really substitute the experiential value of in-person field trips. In-person field trips are impactful and memorable not only in terms of directly experiencing and understanding the realities of the environment but also because of the socialization factor during travel and walking time which gives ample opportunity for informal peer-to-peer learning.
References:
For more concrete examples, please refer to the HKU Digital Arboretum at www.digarb.hku.hk.