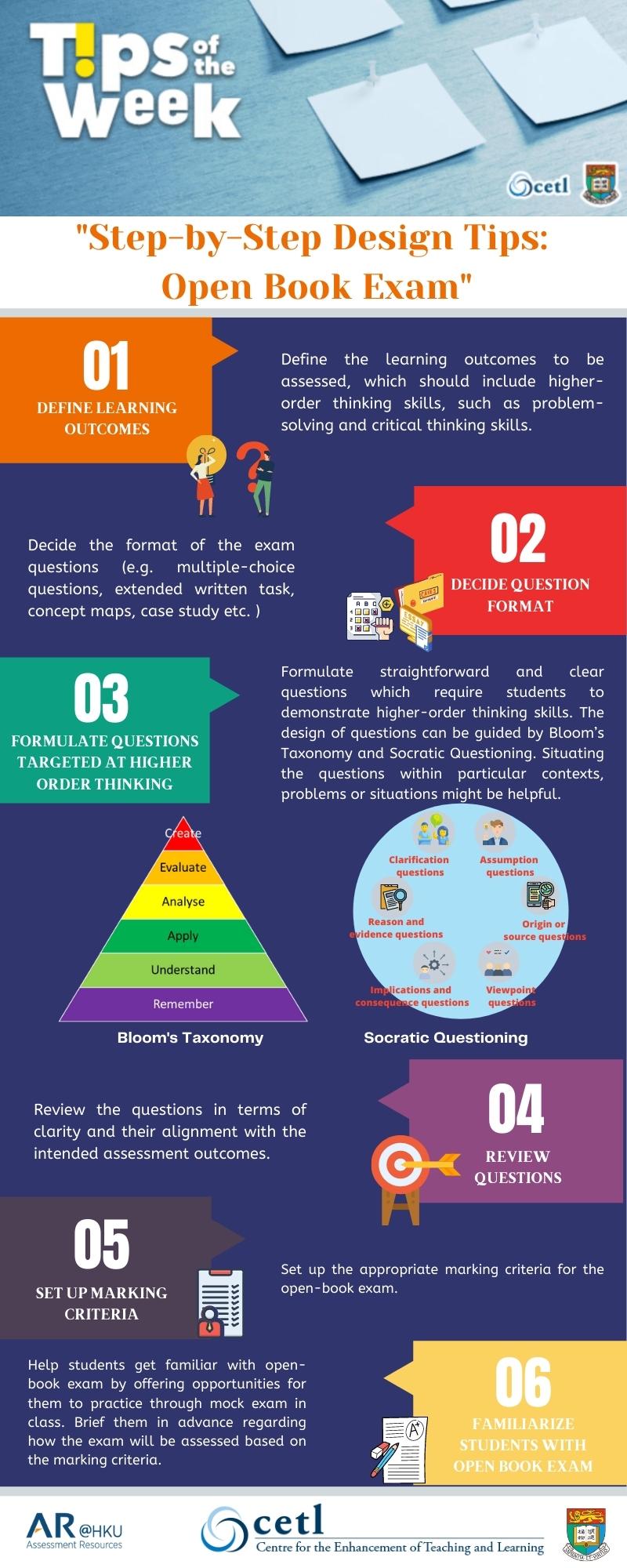 Step-by-Step Design Tips: Open Book Exam
1. Define Learning outcomes:
Define the learning outcomes to be assessed, which should include higher-order thinking skills, such as problem-solving and critical thinking skills.
2. Decide question format:
Decide the format of the exam questions (e.g. multiple-choice questions, extended written task, concept maps, case study etc.)
3. Formulate questions targeted at higher order thinking:
Formulate straightforward and clear questions which require students to demonstrate higher-order thinking skills. The design of questions can be guided by Bloom's Taxonomy and Socratic Questioning. Situating the questions within particular contexts, problems or situations might be helpful.
4. Review questions:
Review the questions in terms of clarity and their alignment with the intended assessment outcomes.
5. Set up marking criteria:
Set up the appropriate marking criteria for the open-book exam.
6. Familiarize students with open book exam:
Help students get familiar with open-book exam by offering opportunities for them to practice through mock exam in class. Brief them in advance regarding how the exam will be accessed based on the marking criteria.