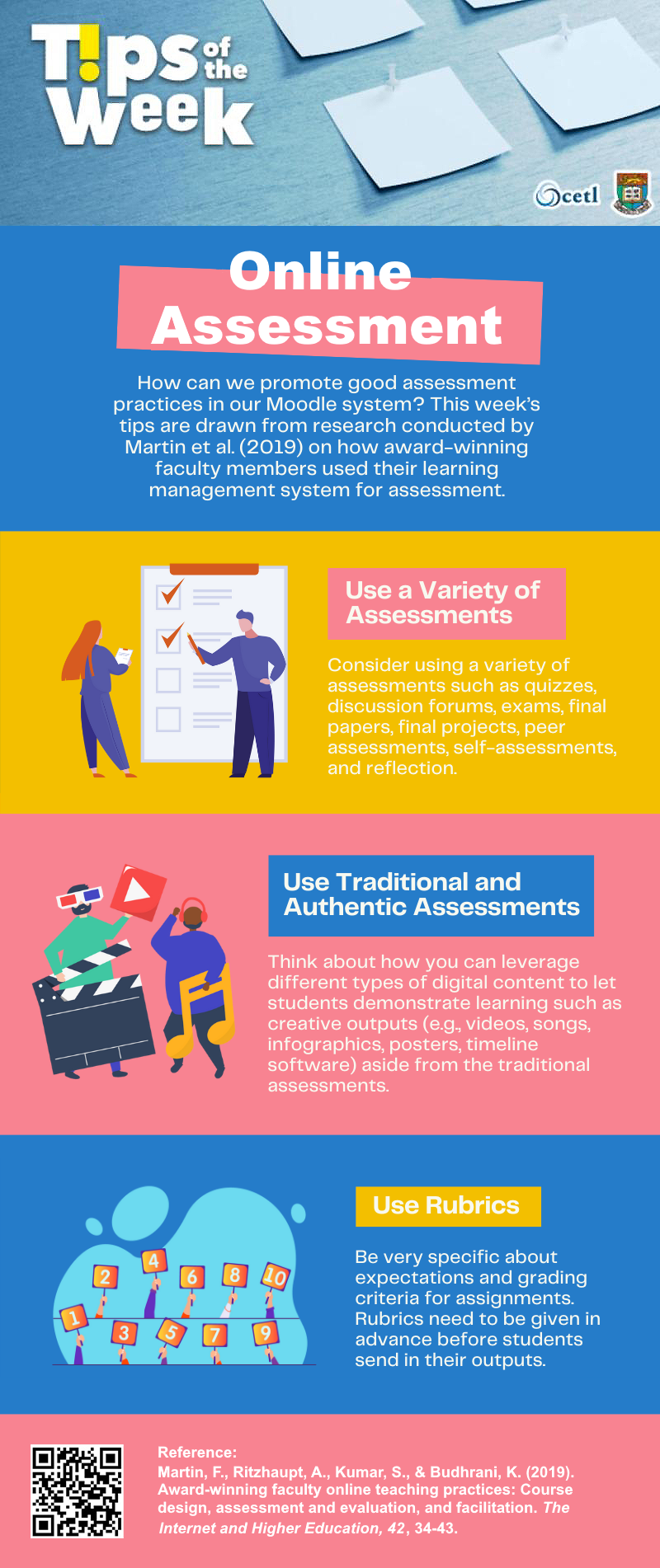 How can we promote good assessment practices in our Moodle system? This week's tips are drawn from research conducted by Martin et al. (2019) on how award-winning faculty members used their learning management system for assessment.
Use a variety of assessments
Consider using a variety of assessments such as quizzes, discussion forums, exams, final papers, final projects, peer assessments, self-assessments, and reflection.
Use traditional and authentic assessments
Think about how you can leverage different types of digital content to let students demonstrate learning such as creative outputs (e.g., videos, songs, infographics, posters, timeline software) aside from the traditional assessments.
Use rubrics
Be very specific about expectations and grading criteria for assignments. Rubrics need to be given in advance before students send in their outputs.
Reference:
Martin, F., Ritzhaupt, A., Kumar, S., & Budhrani, K. (2019). Award-winning faculty online teaching practices: Course design, assessment and evaluation, and facilitation.
The Internet and Higher Education, 42
, 34-43.
https://doi.org/10.1016/j.iheduc.2019.04.001
.