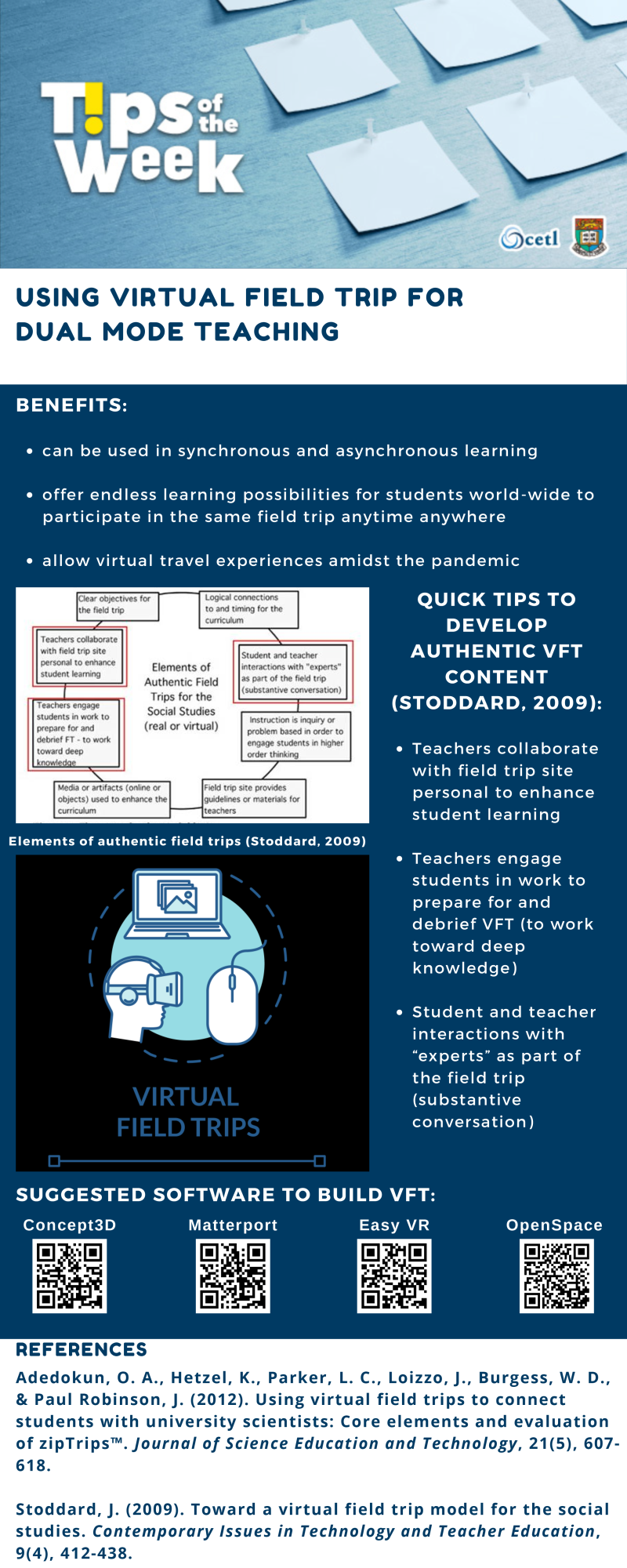 Benifits:
can be used in synchronous and asynchronous learning
offer endless learning possibilities for students world-wide to participate in the same field trip anytime anywhere
allow virtual travel experiences amidst the pandemic
Quick tips to develop authentic VFT content (Stoddard, 2009)
Teachers collaborate with field trip site personal to enhance student learning
Teachers engage students in work to prepare for and debrief VFT (to work toward deep knowledge)
Student and teacher interactions with "experts" as part of the field trip (substantive conversation)
References:
Adedokun, 0. A., Hetzel, K., Parker, L. C., Loizzo, 1., Burgess, W. D.,& Paul Robinson, J. (2012). Using virtual field trips t o connect students with university scientists: Core elements and evaluation of zipTrips.
JournaI of Science Education and Technology,
21(5), 607- 618.
Stoddard, J. (2009). Toward a virtual field trip model for the social studies.
Contemporary Issues in Technology and Teacher Education,
9(4), 412-438.