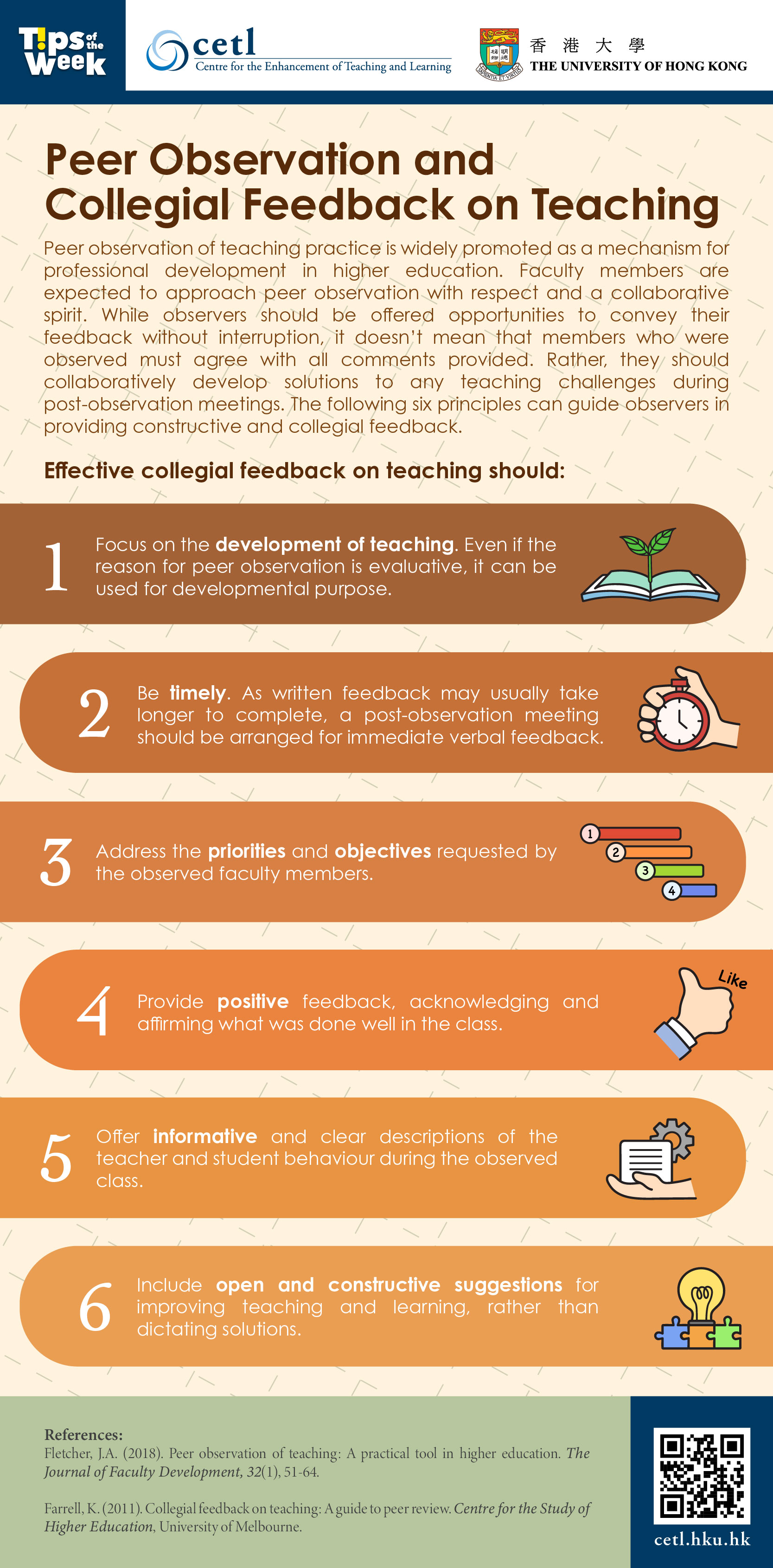 Peer observation of teaching practice is widely promoted as a mechanism for professional development in higher education. Faculty members are expected to approach peer observation with respect and a collaborative spirit. While observers should be offered opportunities to convey their feedback without interruption, it doesn't mean that members who were observed must agree with all comments provided. Rather, they should collaboratively develop solutions to any teaching challenges during post-observation meetings. The following six principles can guide observers in providing constructive and collegial feedback.
Effective collegial feedback on teaching should:
Focus on the development of teaching. Even if the reason for peer observation is evaluative, it can be used for developmental purpose.
Be timely. As written feedback may usually take longer to complete, a post-observation meeting should be arranged for immediate verbal feedback.
Address the priorities and objectives requested by the observed faculty members.
Provide positive feedback, acknowledging and affirming what was done well in the class.
Offer informative and clear descriptions of the teacher and student behaviour during the observed class.
Include open and constructive suggestions for improving teaching and learning, rather than dictating solutions.
References:
Fletcher, J.A. (2018). Peer observation of teaching: A practical tool in higher education. The Journal of Faculty Development, 32(1), 51-64.
Farrell, K. (2011). Collegial feedback on teaching: A guide to peer review. Centre for the Study of Higher Education, University of Melbourne.