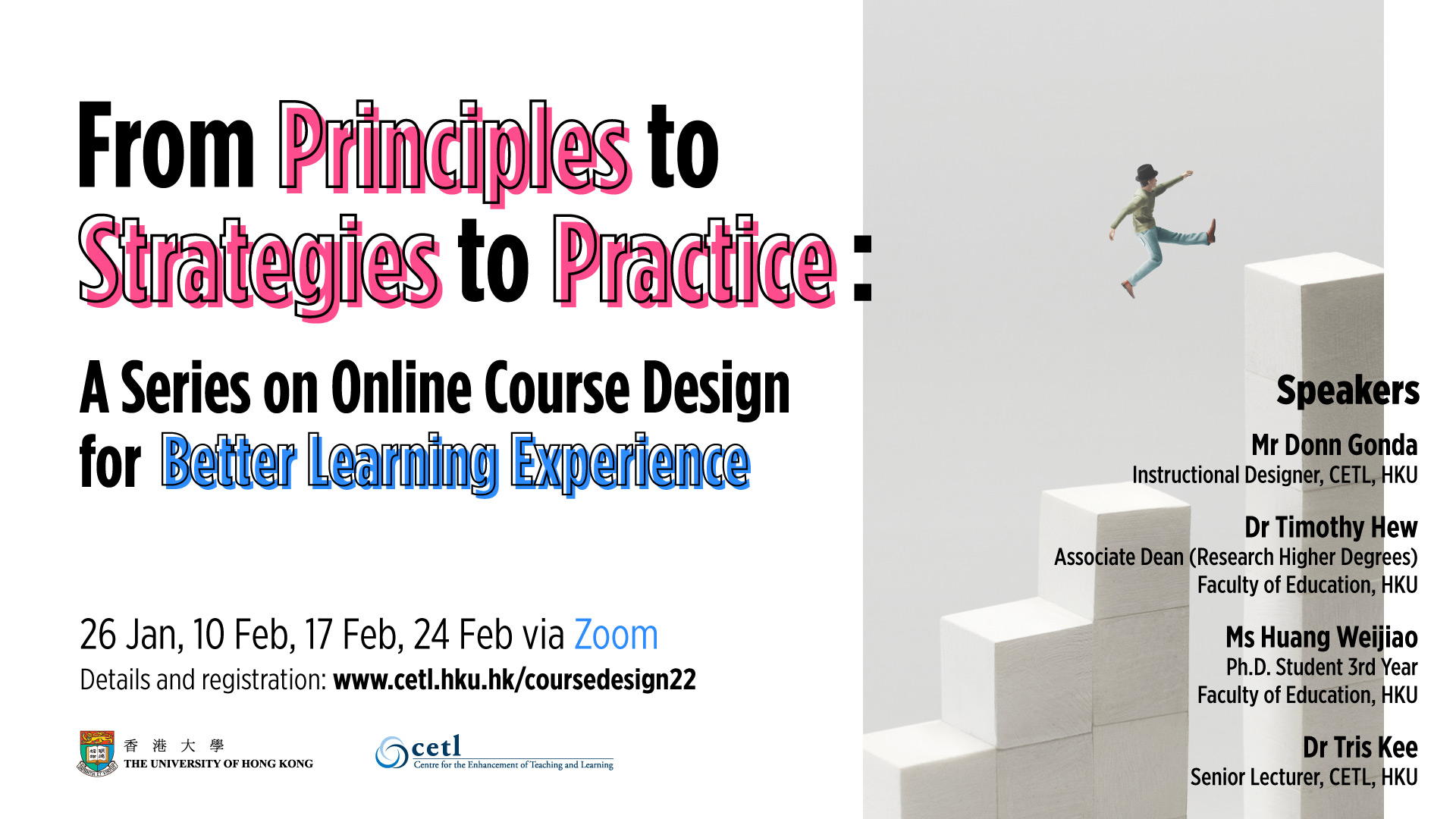 Organised by Centre for the Enhancement of Teaching and Learning (CETL)
Series Abstract
Designing a course is an iterative and creative process that uses learning theories and frameworks, course planning, content expertise, and technology integration to create a seamless learning experience. For the past two years, teachers and course designers have faced the challenges of constant change and uncertainties posed by the COVID-19 pandemic. In particular, teachers need to be flexible in implementing their course design in different modes, from face-to-face, blended, hybrid, and fully online.
In this series, we have curated several cases focusing on various course designs that center on students' learning experiences. We will look into different principles and strategies to help you design for both in-class and out-of-class activities. We will also identify several learning apps that will add value to your teaching.
For information, please contact:
Ms. Lavina Luk, CETL
Phone: 3917 5272; Email: ytluk89@hku.hk