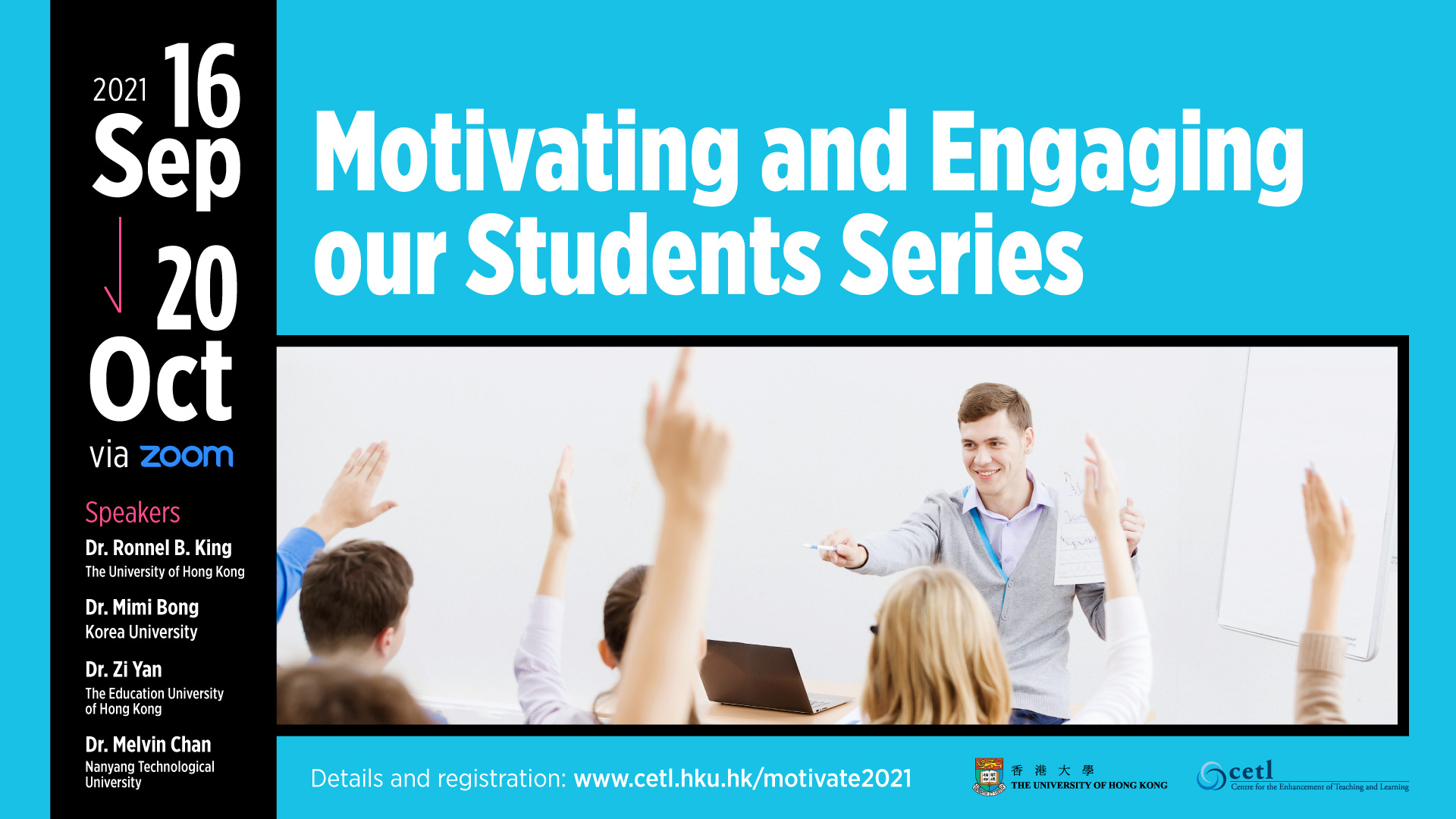 Organised by Centre for the Enhancement of Teaching and Learning (CETL)
How can we better motivate and engage our students? This is a question that many of us might be asking ourselves as we welcome our students back to campus after a long hiatus due to the pandemic.
This series, organized by the Centre for the Enhancement of Teaching and Learning (CETL), aims to offer evidence-based principles and strategies to use in motivating students to learn. During this series, we will have the chance to listen to educational experts on motivation and engagement as they share with us their research and what implications these might have for teaching and learning in higher education. We have speakers from Hong Kong, Singapore, and Korea to share with us their work and how this might be relevant for teachers at HKU.
This series consists of four sessions. All sessions will involve an expert presentation and will also give participants the space for creative thinking, expert feedback, and collective discussions. We shall adopt the following format.
The first part of the session – expert's presentation
The second part of the session – QA/group discussions
We are excited to have you join us in this series! Together, let's create a more motivating learning environment for our students!
-CETL, HKU
For information, please contact:
Ms. Lavina Luk, CETL
Phone: 3917 5272; Email: ytluk89@hku.hk