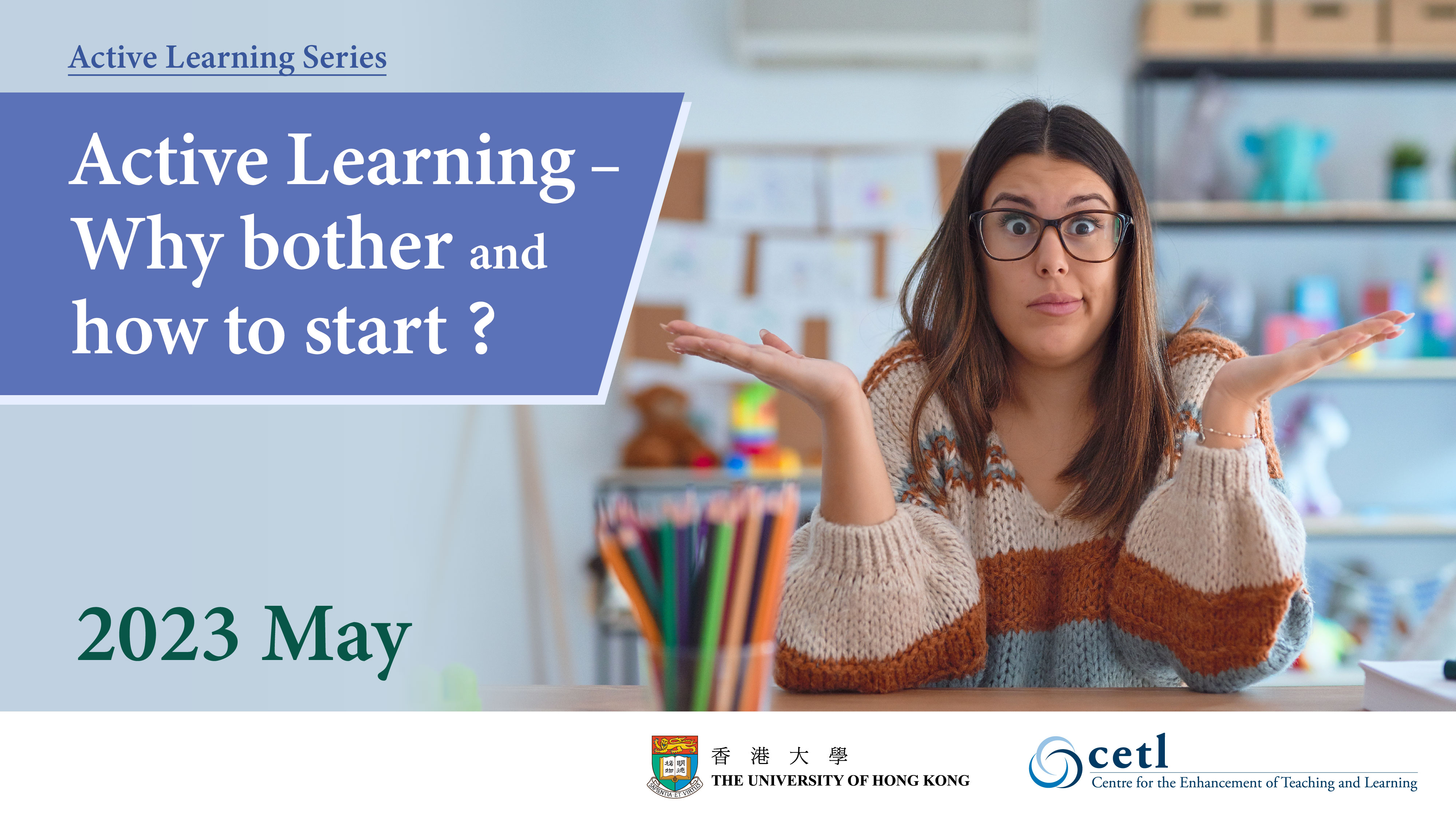 Organised by Centre for the Enhancement of Teaching and Learning (CETL)
Series Abstract
In light of the ongoing renewal of curricula, advances in pedagogy, and the integration of new digital technology in higher education, there is a pressing need to explore more innovative approaches to engage students through active learning. To support teachers in this endeavor, the Centre for the Enhancement of Teaching and Learning (CETL) is launching a new Active Learning Series in May. This series aims to foster greater student engagement and motivation by implementing pedagogical strategies that leverage cutting-edge technologies.
The Active Learning Series will provide a platform for exploring the latest teaching and learning strategies developments, featuring speakers from HKU and overseas. The series will focus on innovative approaches facilitating student-centered learning, collaboration, and critical thinking. Participants will have the opportunity to engage in various teaching and learning techniques and collaborate with colleagues to design and implement innovative approaches customized to their students' needs and interests.
Overall, the Active Learning Series represents a valuable opportunity for teachers to enhance their teaching skills and stay at the forefront of pedagogical innovation in higher education while providing students with an engaging and effective learning experience.
For information, please contact:
Mr. William Yieu, CETL
Phone: 3917 8192; Email: wyieu@hku.hk