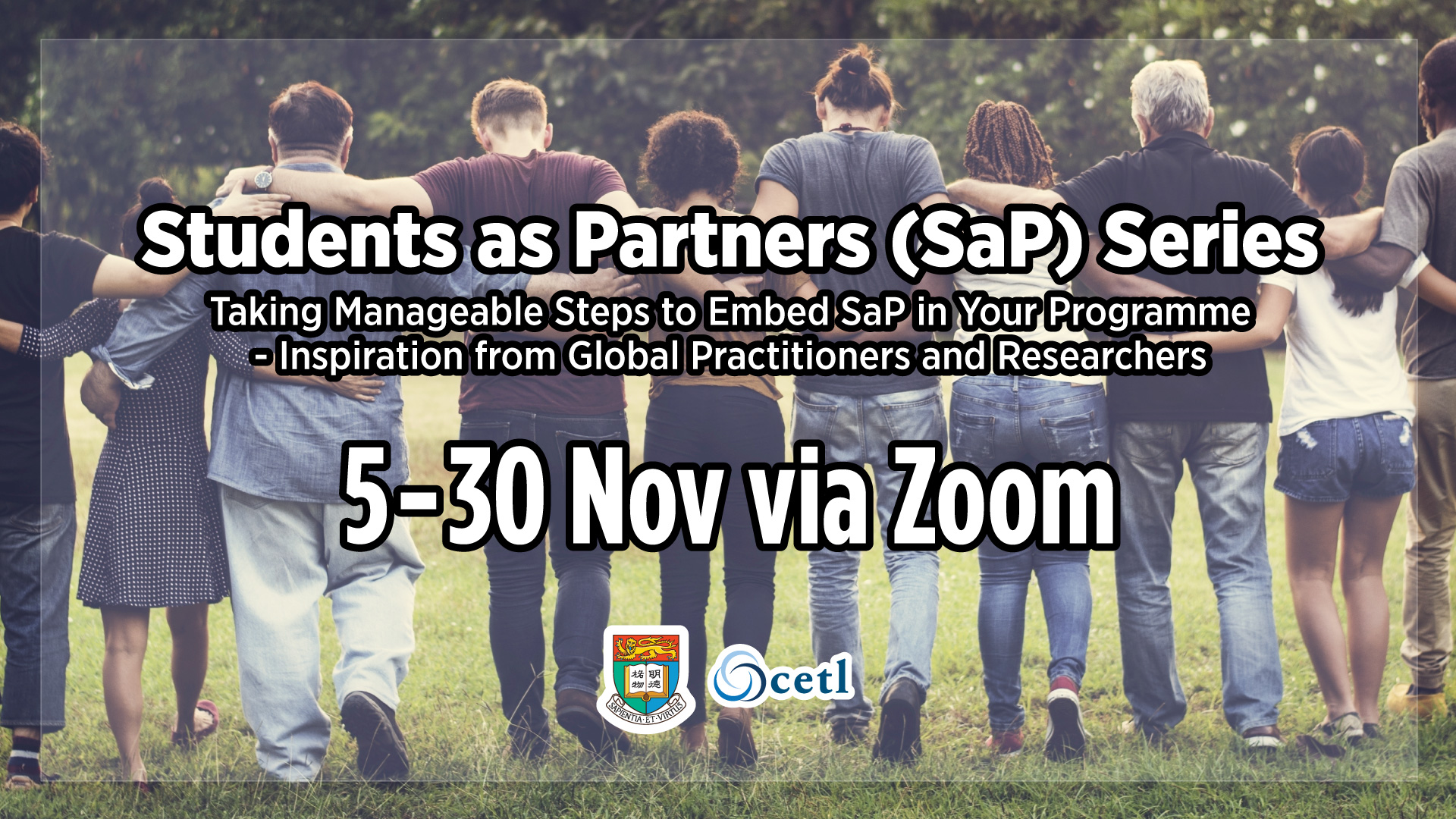 Organised by Centre for the Enhancement of Teaching and Learning (CETL)
Students as Partners (SaP) draws much attention from educators around the world as the partnership becomes a global trend to engage students to contribute to curriculum design, pedagogical conceptualisation, decision-making, implementation, investigation, and analysis in higher education. It creates excellent opportunities for Scholarship of Teaching and Learning, curriculum development, and faculty professional development.
In this series, we invited global practitioners and researchers to talk about the best practices based on their successful projects or research works at different universities in Singapore, Australia, New Zealand, and the United Kingdom. Concerns and perspectives at different levels (e.g., daily teaching, curriculum/programme design, and institutional framework) will be discussed. Student partners will co-present in some sessions.
Join us and get inspired to start your own journey towards involving students as partners.
For information, please contact:
Ms. Lavina Luk, CETL
Phone: 3917 5272; Email: ytluk89@hku.hk